Environmental Law Assessment
Preventive legal advice to manage your business with responsibility, sustainability and legal certainty.
Civil Environmental Responsability
The damage and civil environmental responsibility can be controlled by using the proper law consulting
Prevention of Environmental Crimes
Prevent environmental crimes with the expertise of Délton Carvalho Environmental Law
Environmental Responsability
Civil responsibility for environmental damage can be controlled using an appropriate legal strategy to you.
Environmental Risk
Environmental Risk is also a risk for your business. Invest in specialised Environmental Law.
---
Office of Environment Law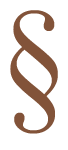 Delton Carvalho Environmental Law consists of a firm of lawyers who work exclusively in the field of environmental law, marked by a technical advisory and specialised in customized service for customers and partners.
By using a concept of boutique office in environmental legal matters, the office conducts a focused consulting to real customer needs with cohesive and highly qualified staff.
Delton Carvalho
Ph.D in Environmental Law
---
Founding partner, attorney and legal expert in Environmental Law. Graduate from the Unisinos Law School (2000), Master`s degree (2002) and a Doctorate (2006) in Public Law at the same university. Post-Doctorate in Environmental Law and Disaster from the University of California, Berkeley, USA (2013). Professor of the Post-Graduate Program in Law - PPGDir at Unisinos (at the Master`s and Doctorate levels), coordinator and professor of the specialization course in Environmental Law at Unisinos. Guest lecturer of the specialization course in National and International Environmental Law at UFRGS / IDPV / AJURIS.
---