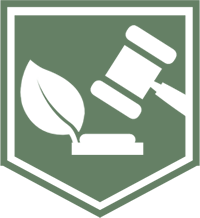 Among all the areas of expertise, Delton Carvalho Environmental Law provides preventive environmental consultant services by looking at all possible law scenarios, including:
Follow-up of environmental licensing processes.
Legal advisory services for technical studies, such as environmental impact studies, environmental hazard assessments, geotechnical risk maps, contingency plans, etc.
Analysis and advice in preparing city building codes and ordinances relating to environmental, urban planning and disaster prevention regulation (natural or industrial accidents).
Analysis and legal advisory services in the preparation and interpretation of National Environmental Policy instruments as well as the National Policy on Protection and Civil Defense.
Consultation services and drafting of expert opinions on topics related to environmental responsability, climate change and disaster law.
Analysis of the environmental legal viability of an enterprise or activity in relation to Brazilian law and jurisprudence.
Assistance in the preparation of government plans for environmental issues and disasters.
Advice on International Environmental Law, especially regarding climate change and the environment.
Delton Carvalho Environmental Law also have expertise in other areas of Environmental Law, such as preventive consulting having recognized performance in civil, administrative and criminal litigation related to environmental issues.