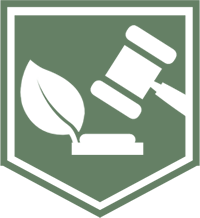 Looking to improve the prevenction of environmental crimes, the law firm Délton Carvalho Environmental Law provides consulting and analysis of possible scenarios, among those it's highlighted:
Legal assessment of the competent agency to license and supervise economic activity, with the aim of preventing the judicialization of a given environmental issue and so as not to jeopardize the agility and legal certainty of enterprises and economic activities.
Development of strategies for adjustments to environmental regulation and adaptating to standards of environmental compliance, thereby assuring legal certainty to the various involved enterprises.(prevencao a crimes ambientais).
Implementing strategies for managing the legal and environmental hazards for the enterprise, adopting measures to ensure that environmental sustainability is compatible with legal certainty.
Anticipating scenarios of legal and environmental risks for prevenction of environmental crimes.(prevencao a crimes ambientais).
Filing of actions to declare invalid any notices of violation or administrative acts from environmental agencies as well as from the environmental police.
Delton Carvalho Environmental Law also have expertise in other areas of Environmental Law, such as damage and preventive consulting also on environmental responsibility.