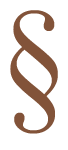 ---
Délton Carvalho Environmental Law is a law firm working exclusively in the field of Environmental Law, and is characterized by a highly specialized and personalized approach to its clients and partners. Adopting the concept of a boutique law firm dealing with environmental legal matters, we serve the specific needs of our clients with a solid, well-integrated team of professionals, distinguished by remarkable technical expertise.
Délton Carvalho Environmental Law
---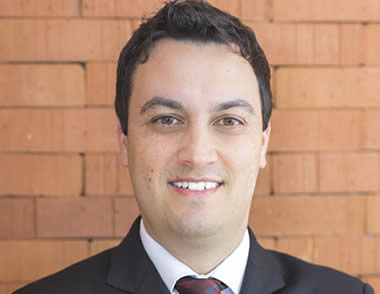 ---
The company founder, Délton Winter de Carvalho, an attorney and renowned legal expert in Environmental Law, with an outstanding track record in the field, is a professor of the Graduate and Post-Graduate Program at Unisinos Law School, holds a Master`s degree and a Doctorate from Unisinos, as well as a Post-Doctorate in Environmental Law and Disaster from the prestigious University of California, Berkeley, USA.
Post-Doctorate in Environmental Law and Disasters at the prestigious University of California, Berkeley, USA, and MS and PhD in Unisinos. p>
The company adopts an office boutique concept in terms of environmental law, focusing in customized services for our customers.
Aware of the high degree of specialization required to deal with legal and environmental problems, the firm places great emphasis on making sure that both the academic qualifications and the professional activity of its attorneys allows them to be expert environmental lawyers.
---
Environmental Consultant
---
With headquarters located in the city of Novo Hamburgo, RS - within the metropolitan area of the state capital, Porto Alegre - the law firm Délton Carvalho Environmental Law carries out its activities throughout Brazil, providing recognized and distinguished work in the areas of preventive advice and legal assistance in disputes and litigations. The firm is renowned for its excellence in securing legal solutions for preventive strategies in terms of adapting economic activities to environmental sustainability, while at the same time assuring the necessary legal certainty as well as providing highly technical and specialized defenses in criminal, administrative and civil litigation.
Working in such diverse areas as industries, infrastructure, mining, construction, agribusiness, waste management, among many others, the firm has established its reputation for strategic diversity in making economic development compatible with environmental compliance, while also integrating sustainability and legal assurance, whether by means of preventive advice or in the role of defensive counsels in environmental lawsuits.
MISSION
At Délton Carvalho Environmental Law, we aim to assist our clients specifically and individually on matters related to Environmental Law. With a highly qualified team of attorneys, both in terms of academic achievements and relevant professional experience, we provide services tailored to the needs of our clients based on studies of legal sources and arguments researched by our staff in the Brazilian as well as the international legal doctrine. As such, steeped in our profile of providing individualized, reliable and specialized attention to our clients, we pursue the mission of delivering successful judicial outcomes, legal certainty and compliance with environmental legislation for entrepreneurs operating in a number of sectors of the Brazilian economy.
VALUES
The supporting pillars of our values are the in-depth specialization of the firm and its associates are expert Environmental Lawyers, the personalized assistance, the breadth of legal strategies as well as the professional sense of ethics applied into delivering results and legal certainty to sustainable economic activities. With great creativity and constant focus on remaining up-to-date with current developments, the guidance and the protection of the best interests of our clients are permeated by these values in our daily endeavors.